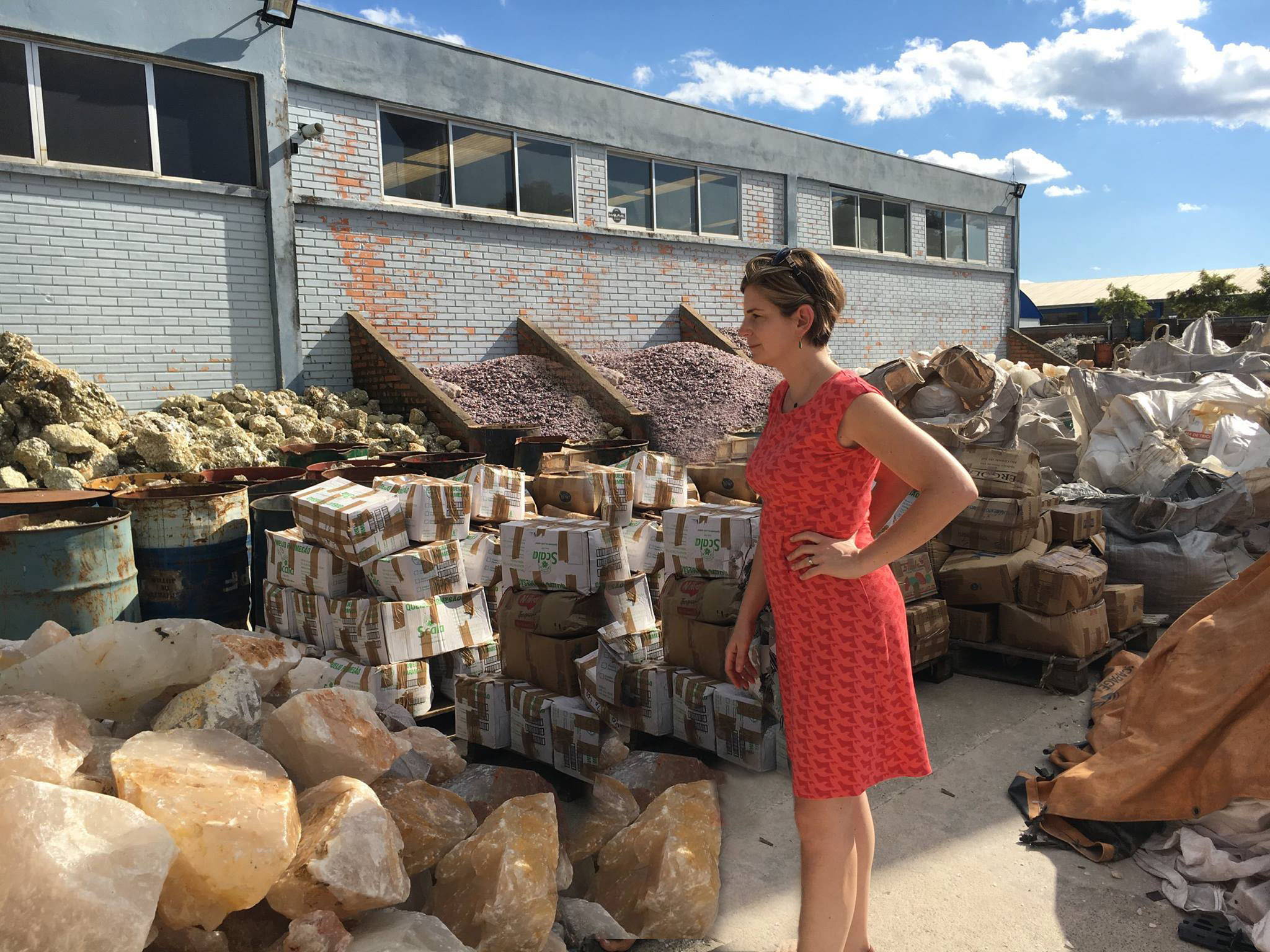 Female Founder Feature with Anna Rabinowicz
Author Danielle Juliao / Category Female Founder Feature / Published: November-1-2021
As a female-led brand, we're constantly inspired by the creativity of the women around us. Over our many years in the design industry, we have been galvanized by these strong women - poets, politicians, designers, and activists. These women have each left an important lesson or imprint along the way.
Now we want to tell their stories to you. We are launching a blog series called "The Female Spotlight" to celebrate their impact on us, and on the world. It is intended to motivate, and to inspire.
We are kicking off our new blog segment with our very own Creative Director, Anna Rabinowicz, where she shares her own experience navigating the home decor industry as a woman entrepreneur, designer, and mother.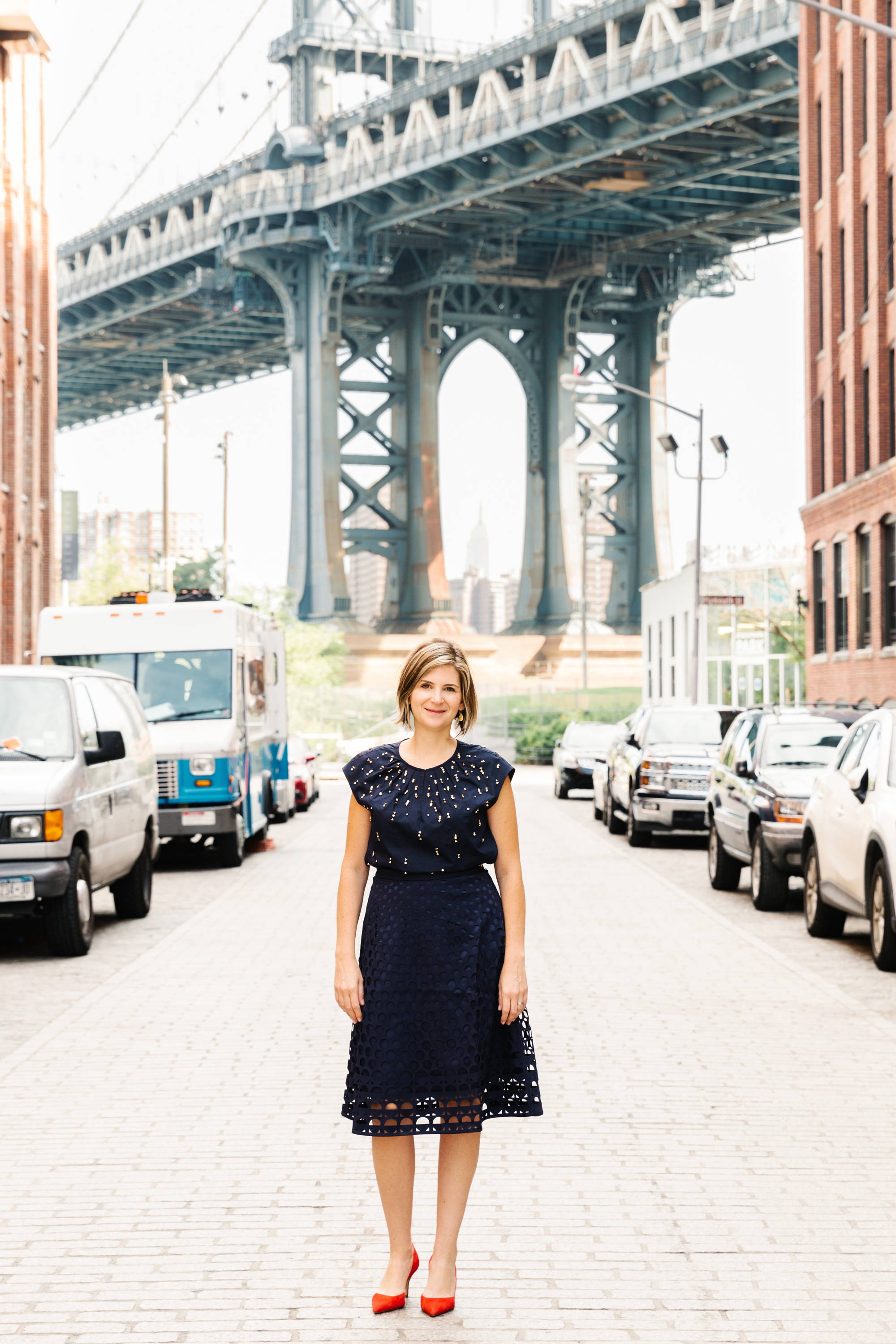 Did you always know you wanted to be a product designer/engineer? How did you uncover this interest?
No, not at all! Growing up I was convinced that I would become a journalist, like my mom. I did ceramics and sculpture on the side as a passion, but never thought of art as a serious career. At university, I majored in English, and it was on a trip to Barcelona during college that I discovered my love of design.
Climbing the half-finished spires of Gaudi's Sagrada Familia church at sunset, I lost my heart. I was blown away by the undulating surfaces and the fantastical colors and shapes of the building. It was a moment of epiphany – suddenly I felt that I was home, that I had found a place where I could be myself. I came back to the US, and told my parents I had discovered what I wanted to do with my life. A couple of years ago, I took my kids to that same spire, and we re-enacted the moment that changed my life forever.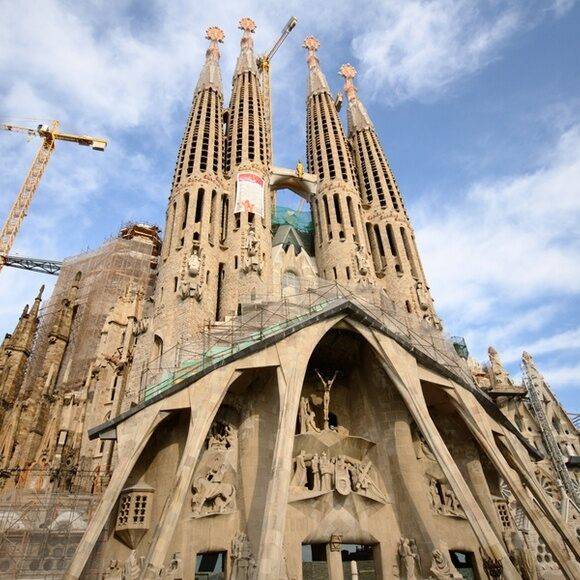 Tell us about your need to open up this new segment on the blog. Why is it important to shed light on female leaders?
I have found that it takes a great deal of energy and commitment to succeed as a woman. The roles we inhabit in our society (wife, CEO, mother, daughter) are complex and so different from one another, requiring so many different kinds of skills and such excellent organizational abilities, that most of the women I know feel they are constantly failing. I became tired of having conversations with luminous women, who from the outside appear to be absolutely crushing it, and on the inside are quietly struggling.
The overwhelming theme is the lack of support – from bosses, spouses, the industry, etc. I decided that I wanted to help to tell their stories, to elevate and celebrate women's successes. Many feel uncomfortable touting their achievements – I wanted us as a company to take a stand to support these incredible women, and to tell the stories they are too modest to tell.
Through the creation of a new forum to tell the stories of female leaders, I wanted to realistically portray these women's tenacity & challenges, in order to guide the next generation of female leaders. My daughter Talia is 12, and I wanted to create a place for her, and her friends, to read about potential role models, and to expand the horizon of their professional dreams.
Name some mentors that have guided and trusted your talent throughout your career.
When I was a grad student in the design program at Stanford, a couple of my professors made a huge difference in my trajectory, and their guidance and support for years afterwards helped to keep me moored, especially in moments of doubt in my career. They believed in me, and spent countless hours listening to my thoughts, and offering sage advice. My very favorite professor, Jim Adams, who is both brilliant and empathetic, often invited me to sit on his front porch for a chat. From the vista of a comfy
rocking chair, I worked through many nascent ideas. And if I was very lucky, he would make me a cheese and tomato sandwich, and we would keep talking. 
From the vista of a comfy rocking chair, I worked through many nascent ideas. And if I was very lucky, he would make me a cheese and tomato sandwich, and we would keep talking. 
— Anna Rabinowicz, ANNA New York Founder
What do you think shapes your design process the most? What "phases" do you identify in it that you find yourself constantly coming back to when designing?
I'm inspired by transformation. I love to look at a material and to think how it could be formed or altered or sculpted to change into something else. I'm inspired by adjacencies – how can I learn from seemingly disparate industries or production processes to create unexpected & innovative ways to work with the materials in our palette – gemstones, metals, glass. My ultimate goal is to create objects that resonate with people, and help them to transform their lives.

My favorite phase…of course the beginning! The conceptual development, it's the honeymoon of the design process. The ideas are fresh, untarnished, lovely – unburdened with any of the pragmatism (how to make them, ship them, sell them) of the later phases. I return to it again and again, and every time I sit down to sketch new designs, it's an intoxicating moment.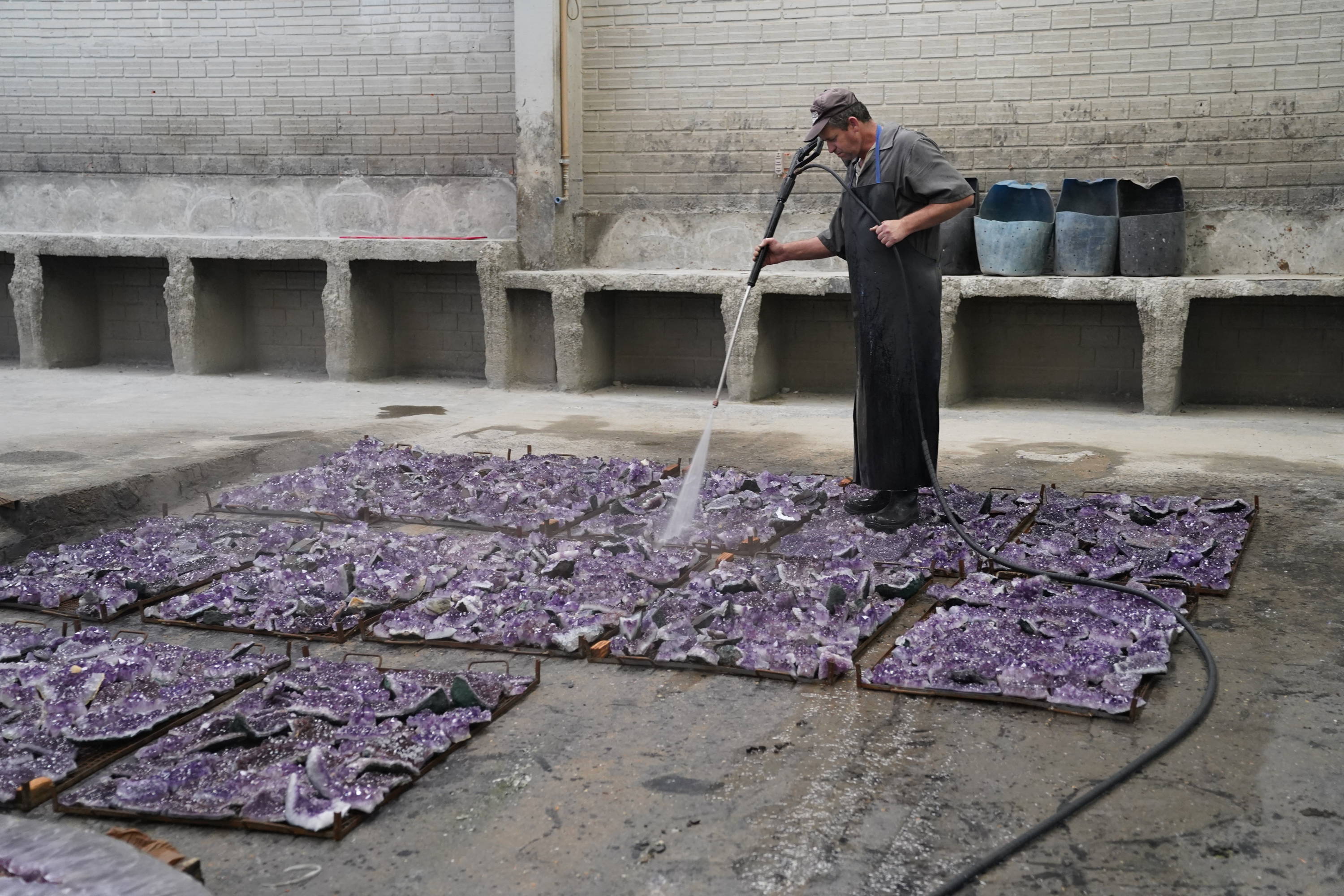 Any upcoming projects you want to share?
We are working on a super exciting collection called ORO. It's a design exploration of our society's notions of perfection, and how authenticity and acceptance of who we are (with all of our imperfections) can allow us to create true beauty.
From a technical perspective, it's a biomorphic investigation involving an algorithmic pattern (a mathematical pattern based on natural principles). We then created modern shapes of household objects in ceramic (a teapot, coasters, tray, teacups) and carved the 3-D algorithmic pattern into their sides, disrupting the original shapes. And then we plated the pattern in 24K gold. The results are unexpected…and exciting!
This collection is a continuation of my lifelong research into biologically-inspired design, and one of my favorites thus far.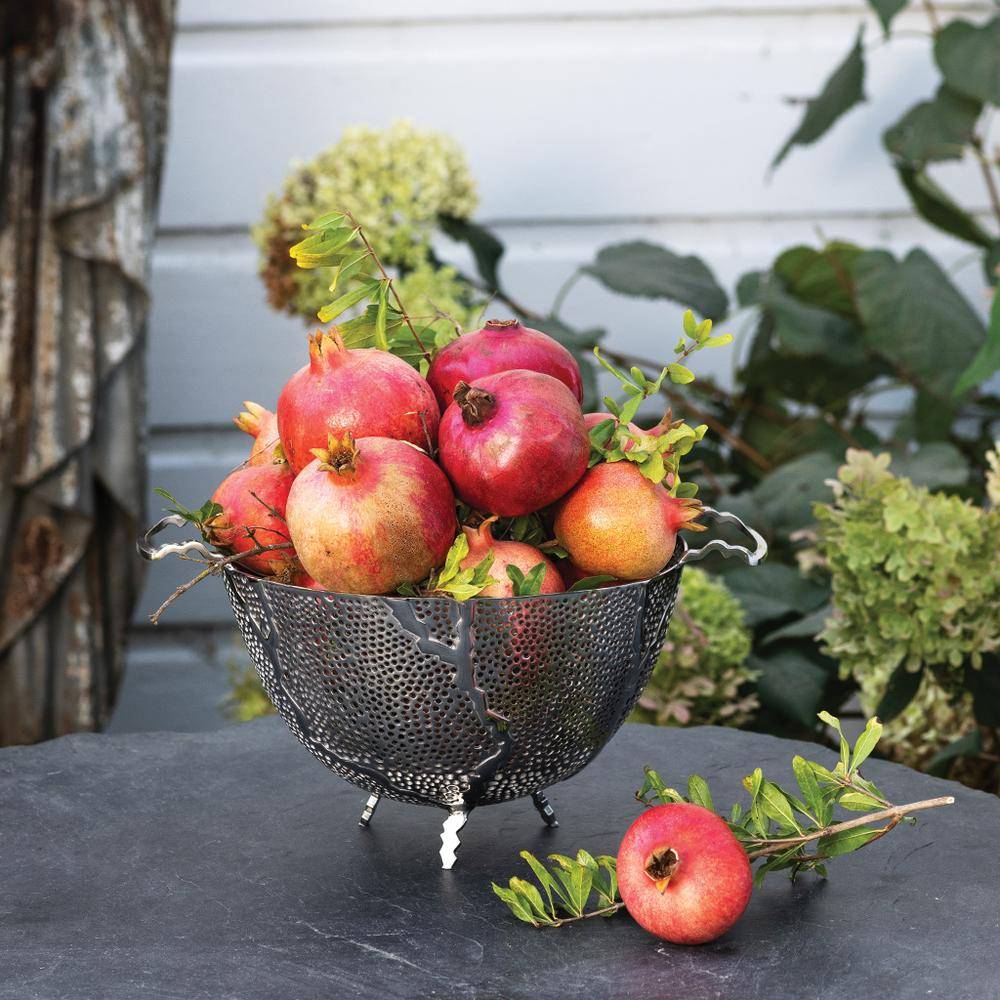 Who do you think identifies with the ANNA brand the most, and which pieces do YOU identify with the most?
The ANNA brand appeals to those who are tastemakers – they love discovery, as well as uniqueness and luxury. They are drawn to the fact that each piece is unique, and to the elevated gemstones and metals that we use. We are a premium brand – exclusive, authentic to our values and principles, and not carried by everyone. For those that find us, they find our stories too – of celebration of artisan craft, love of research and education, obsession with gemstones and the origins and history of their formation. And
through their storytelling of our brand, our customers establish themselves as design & curatorial experts. They have found us, and we are glad to be found by them.
I personally identify with our Espera Sea Fan bowls – based on 3 years of my professoral research into biomorphic design, it is a piece I created for the Museum of Modern Art (MoMA). Solid stainless steel, it forms in the same way that the Sea Fan grows in nature. It has 4552 organic holes, each of them different. It was a feat of engineering, and a labor of love to produce, which makes it very dear to me.
I also love our Coluna bowls, they are anthropomorphic in the way that the bowl "perches" on its base – and we designed them to feel a bit magical, as if the base isn't quite robust enough to support the bowl ("how does it do that?") and yet it very much is.