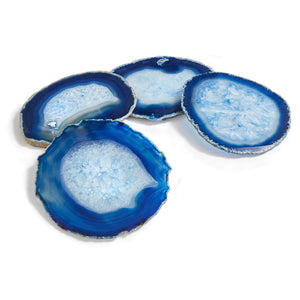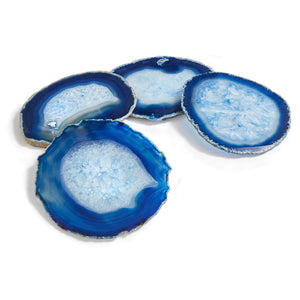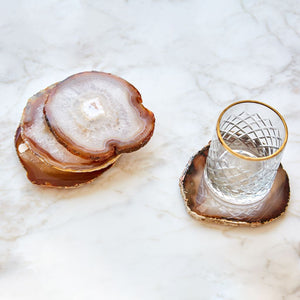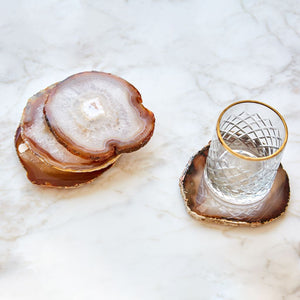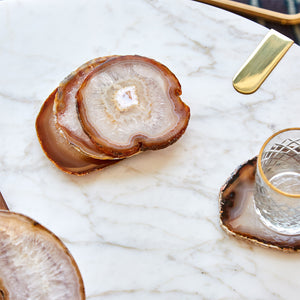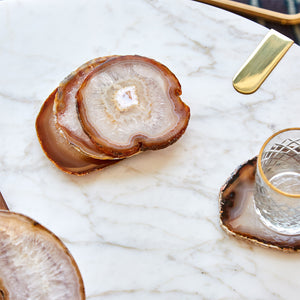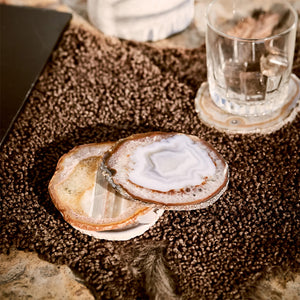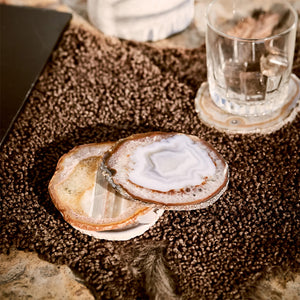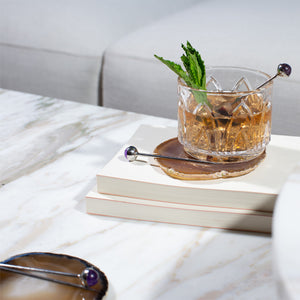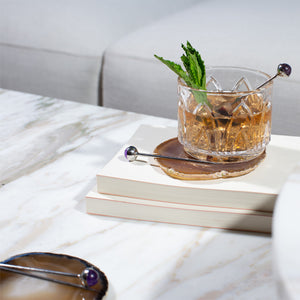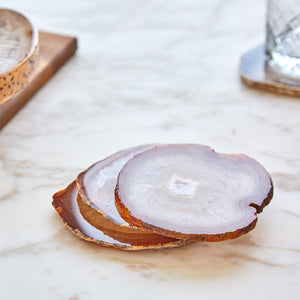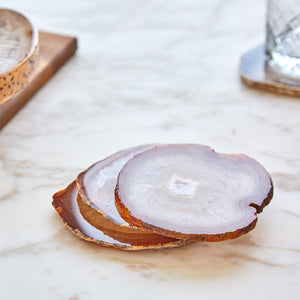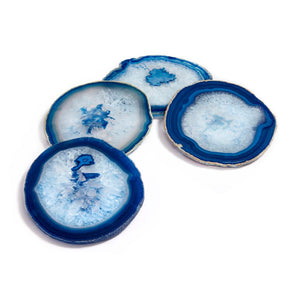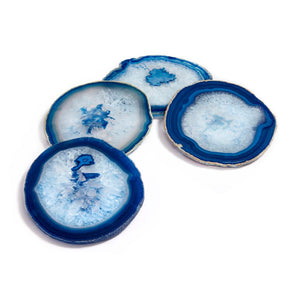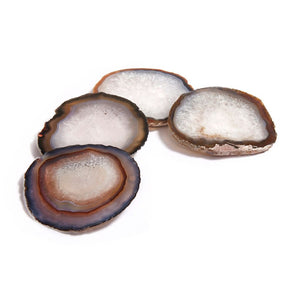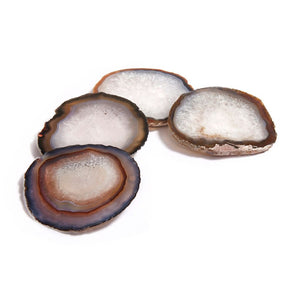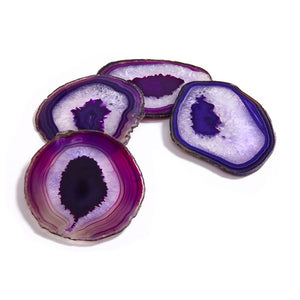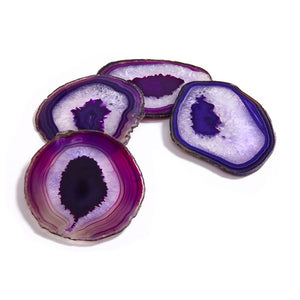 Pedra Coasters, Sand Agate, Set of 4
-

0%
Regular price
$90.00
The Pedra Gemstone Coasters were our company's first design, almost 20 years ago, and remain a best seller to this day. Crafted from natural agate (thought to encourage calmness) from ancient lava streams, no two of these luminous pieces are alike. 
Natural Sand Agate
Set of 4 
Made in Brazil
Each coaster is unique in color, shape and pattern
Hand wash with mild soap and damp soft cloth.
Approx. 4.5" D x 1" H / 11 D cm x 3 H cm
Our gemstone coasters are sculpted from Agate, thought to encourage calmness and peace. Formed inside volcanic rock millions of years ago, our agate coasters and crystal coasters are believed to provide positive energy in these modern times. Designed to enhance any tablescape with an elegance both earthy & ornate.