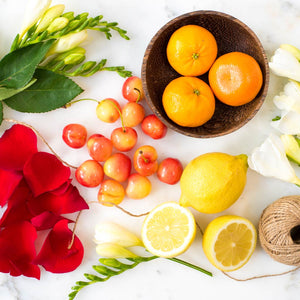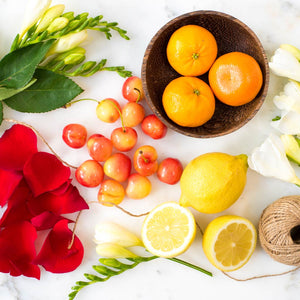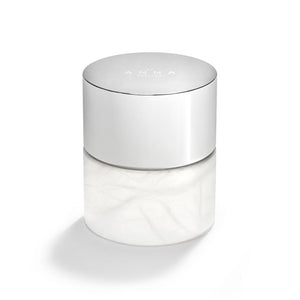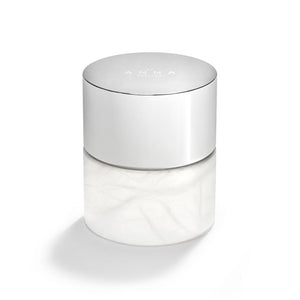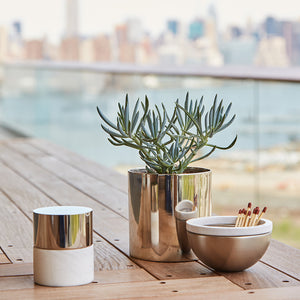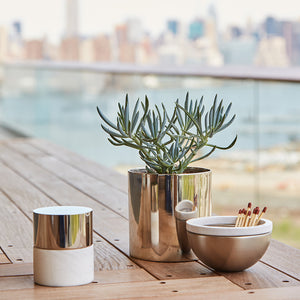 La Cire Candle, Alabaster & Silver
-

0%
Regular price
$95.00
The La Cire candle is hand crafted in Spain from luxurious Alabaster, and has a gleaming metal lid which doubles as a stand. The organic fragrance it holds was developed especially for us by a master "nose" in Grasse, France, the capital of perfume. After burning, the lidded vessel can be used to store your personal treasures.
Alabaster & Nickel-Plated Zinc
Made in France
Each candle is unique in color, shape and pattern
Trim wick before burning.
3" D x 3.75" H / 8 D cm x 10 H cm
Our natural fragrances are made from organic essential oils, believed to bestow healing properties. Our Cassis Frais (silver) candle is made of oils thought to boost the immune system and reduce stress: black currant, orange rind, and freesia. Our Fleur Blanche (gold) candle contains oils believed to be anti-inflammitory, and to improve the health of your skin: green hyacinth, rose, and white lily. Our Bois de Oud (gunmetal) candle is made of oils believed to help with spiritual guidance and alleviate anxiety: amber, cedar, sandalwood, and musk.