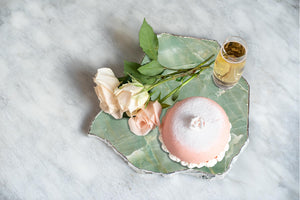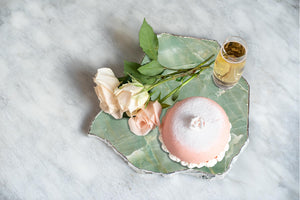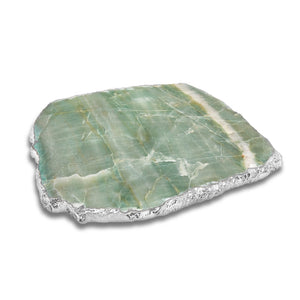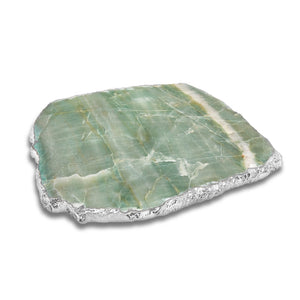 Kiva Platter, Emerald Quartz & Silver, Large
-

0%
Regular price
$595.00
The Kiva Gemstone platters are all unique designs, crafted by mother nature, and imbued with secret powers including bringing clarity and calm to their owners. Each organic shape is framed in pure silver, and designed to show off your culinary creations without competing with them.
Emerald Quartz
Pure Silver Plating 
Made in Brazil
Each platter is unique in color, shape and pattern
Hand wash with mild soap and damp soft cloth. Polish with silver polishing cream as necessary
Large: Approx. 9"-13" x .75" / 23cm-33cm x 2cm
Our gemstone platters are thought to provide positive energy for the home. Our Pure Emerald platter is made from a gem purported to encourage compassion and unity - in ancient Rome, Emerald was the gemstone of Venus, the goddess of Love.