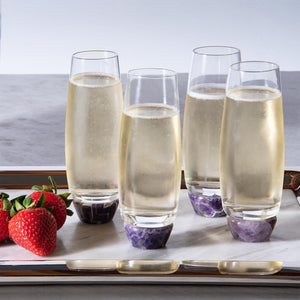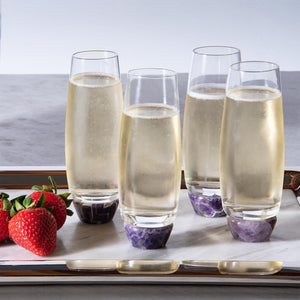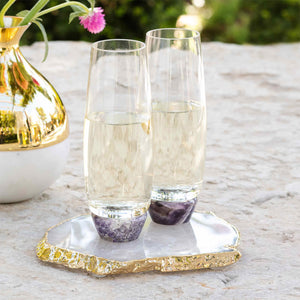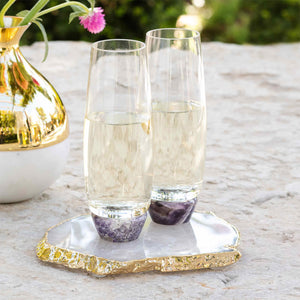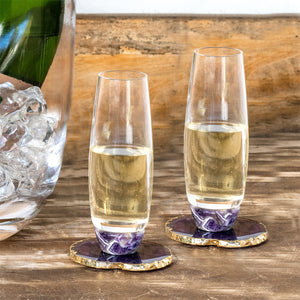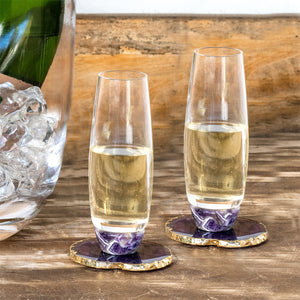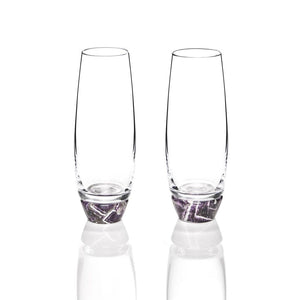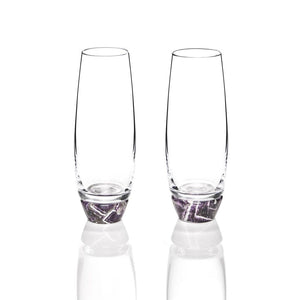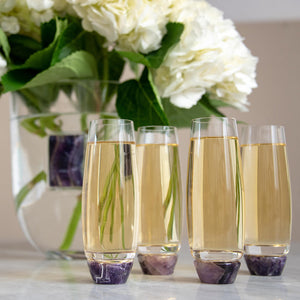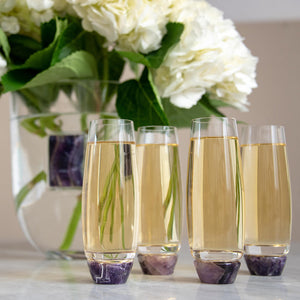 Elevo Champagne Glasses, Amethyst, Set of 2
-

0%
Regular price
$175.00
While designed to hold bubbly, our Elevo champagne glasses welcome all sorts of beverages. Expertly crafted from lead-free European crystal inset into semi-precious gemstones, these glasses will elevate your bar and your attitude (especially after hours of Zoom meetings).
Set of 2
Lead-Free Crystal &

 Amethyst

Made in Poland
Each glass is unique in color, shape and pattern
Hand wash with mild soap
2.25" x 2.25" x 6" / 8cm x 8cm x 15cm
Our gemstone champagne glasses are sculpted from Agate, thought to encourage calmness and peace. Our crystal champagne glasses are also made from Amethyst, believed to confer power and strength. In the Middle Ages, Amethyst was a symbol of royalty, used to decorate crowns and scepters. Our modern designs are believed to enhance your home for generations to come.