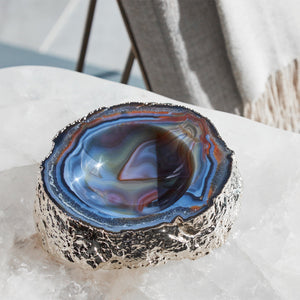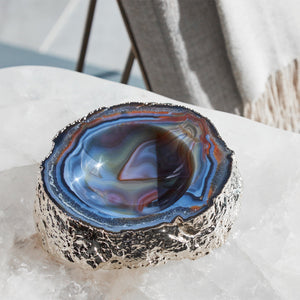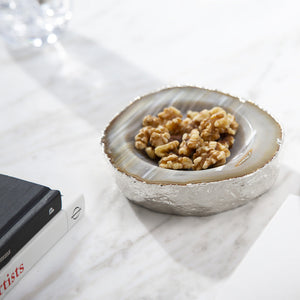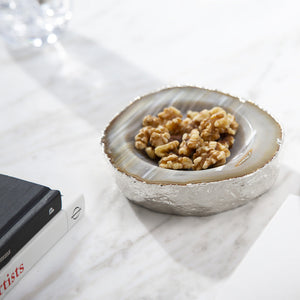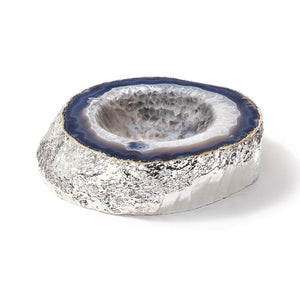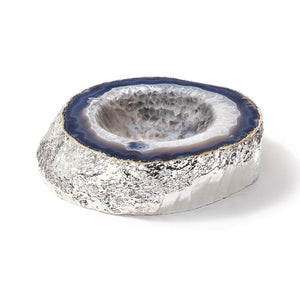 Casca Bowl, Agate & Silver
-

0%
Regular price
$525.00
The Casca Gemstone Bowl is known for making chocolates, mints, nuts, (and even skittles) look good. We carve them from the most premium semi-precious gemstones, thought to bring calmness to your home, and add pure silver on the edges. Each bowl is completely unique.
Pure Silver-Plated Gemstones, Natural Agate
Made in Brazil
Each bowl is unique in color, shape and pattern
Hand wash with mild soap and damp soft cloth. Polish with silver polishing cream as necessary.
Medium: Approx. 6" D x 1.5" H / 15 D cm x 4 H cm
Our Crystal bowl is crafted from a single gemstone, believed to encourage clear thinking. The Rose Quartz bowl is made from a gem believed to promote unconditional love and friendship. The Agate bowl is thought to bring calmness and peace to its owner. The Sodalite bowl is made from a gemstone of balance, thought to increase self-esteem. These bowls are believed to protect your home for generations to come.