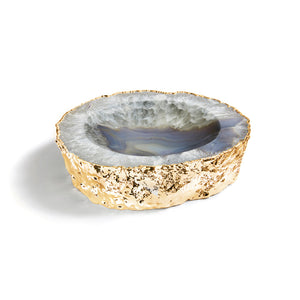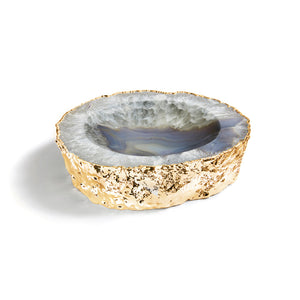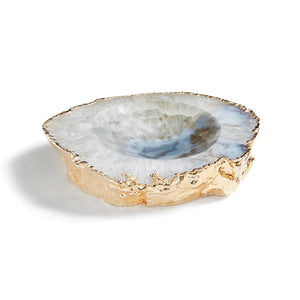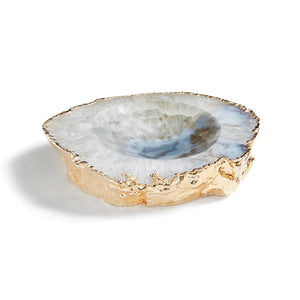 Casca Bowl, Agate & Gold
-

0%
Regular price
$550.00
The Casca Gemstone Bowl is known for making chocolates, mints, nuts, (and even skittles) look good. We carve them from the most premium semi-precious gemstones, thought to bring calmness to your home, and add 24k Gold on the edges. Each bowl is completely unique.
24k Gold-Plated Gemstones, Natural Agate
Made in Brazil
Each bowl is unique in color, shape and pattern
Hand wash with mild soap and damp soft cloth.
Medium: Approx. 6" D x 1.5" H / 15 D cm x 4 H cm
Our Crystal bowl is crafted from a single gemstone, believed to encourage clear thinking. The Rose Quartz bowl is made from a gem believed to promote unconditional love and friendship. The Agate bowl is thought to bring calmness and peace to its owner. The Sodalite bowl is made from a gemstone of balance, thought to increase self-esteem. These bowls are believed to protect your home for generations to come.