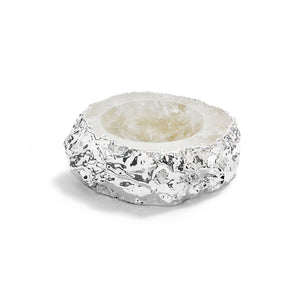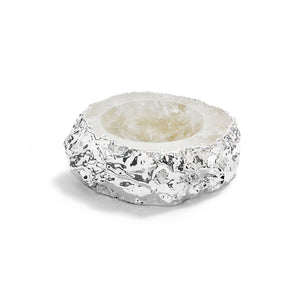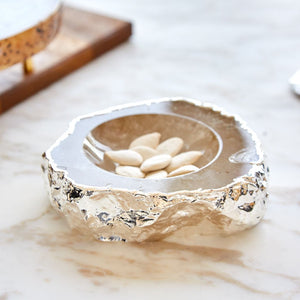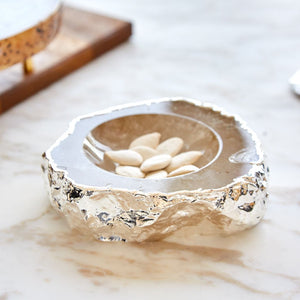 Cascita Bowl, Crystal & Silver
-

0%
Regular price
$195.00
The Cascita Gemstone Bowl is designed to hold your personal treasures -- a place to put talismans or rings, just before going to sleep. We carve these one-of-a-kind pieces from premium semi-precious Crystal gemstones, thought to bring calmness to your home, and dress them up with pure silver.
Pure Silver-Plated Gemstones, Crystal
Made in Brazil
Each bowl is unique in color, shape and pattern
Hand wash with mild soap and damp soft cloth. Polish with silver polishing cream as necessary.
Approx. 3.5" D x 1" H / 9 D cm x 3 H cm
The gemstone of our Crystal bowl is believed to enhance clarity, and to make decisions easy. Our Agate bowl is made from a gem thought to encourage calmness and pleasant dreams. The Sodalite bowl is made from a gemstone of balance, believed to increase self-esteem. Formed inside volcanoes millions of years ago, the gems of these modern bowls are thought to protect your home, into the future.