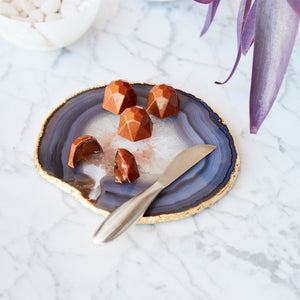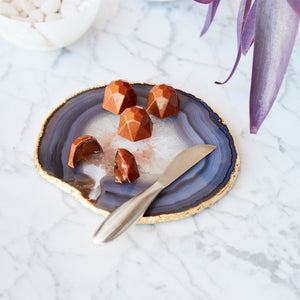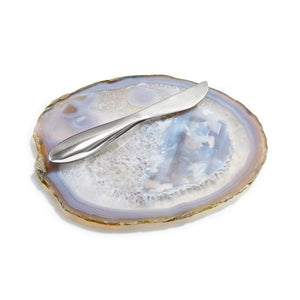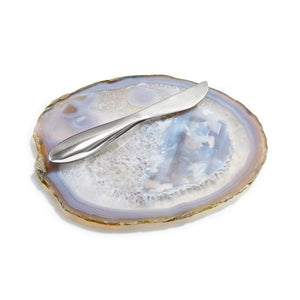 Ita Cheese Plate & Forma Spreader, Smoke Agate & Silver
-

0%
Regular price
$95.00
The Ita Gemstone Cheese Plate & Spreader Set is the epitome of accessible elegance, and one of the most versatile pieces in our collection. The plate is the perfect size and shape to display delicious snacks, but is equally mesmerizing on its own as an object, crafted by mother nature. Bonus: it's made of agate, which is said to bring calmness to its owner.
Smoke Agate and  Nickel-Plated Zinc
Made in Brazil
Each cheese plate & spreader set is unique in color, shape and pattern
Hand wash with warm water and mild soap.
Plate: Approx. 6.5" D x .5" H / 17 D cm x 1 H cm
Spreader: 6" x .5" x .5" / 15cm x 1cm x 1cm
Our Agate cheese plate is made of pure Agate, a semi-precious gemstone thought to soothe and calm the mind, the body, and the spirit. A perfect gift for an enlightened friend (or yourself), it is believed to provide peaceful energy for the home.