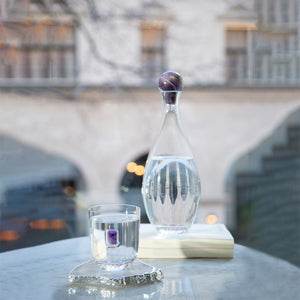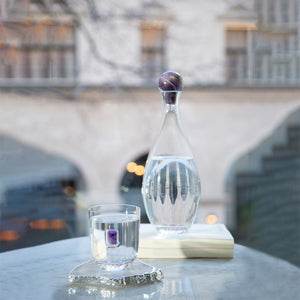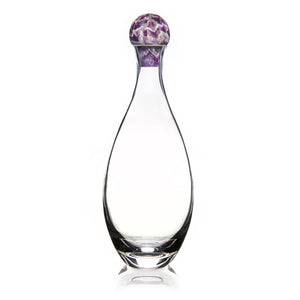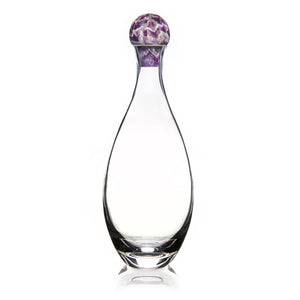 Elevo Decanter, Amethyst
-

0%
Regular price
$325.00
The Elevo Gemstone Decanter makes everything you imbibe, whether alcoholic or not, taste better. This is high design meant to be used every day: elegant, lead-free crystal that's made in Europe, with a hand-carved natural Agate or Amethyst gemstone stopper.
Lead-Free Crystal & Amethyst
Made in Poland
Each decanter is unique in color, shape and pattern
Hand wash with mild soap.
4.5" x 4.5" x 12.5" / 11cm x 11cm x 32cm
Our gemstone decanter is sculpted from Agate, thought to bring calmness and pleasant dreams to its owner. Our crystal decanter is also made from Amethyst, a gemstone believed to provide power and strength. In the Middle Ages, Amethyst was a symbol of royalty, used to decorate crowns and scepters. Our modern designs are believed to enhance your home for generations to come.