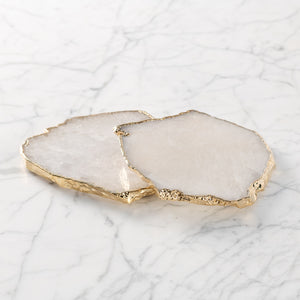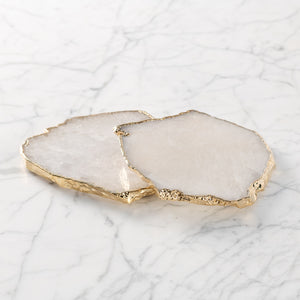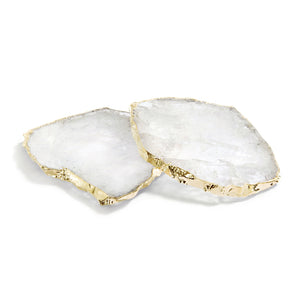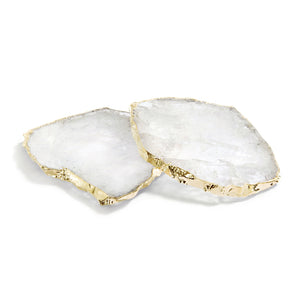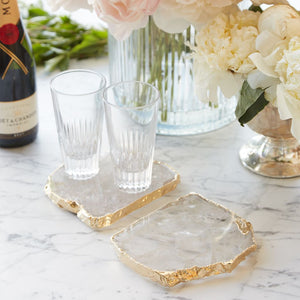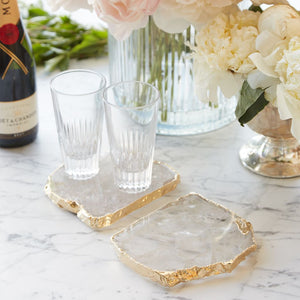 Kivita Coasters, Crystal & Gold
-

0%
Regular price
$195.00
The Kivita Coasters are organic luxe for your favorite drink or bottle of wine. Oversized and dramatic, these jewels for your table are made from semi-precious gemstones, thought to bring calmness & peace to your home, and 24k Gold. Formed by liquid hot magma millions of years ago, they'll last a lifetime (and beyond).
Set of 2
24k Gold-Plated Gemstones, Crystal 
Made in Brazil
Each coaster is unique in color, shape and pattern
Hand wash with mild soap and damp soft cloth.
Approx. 4.5" D x .5" H / 11 D cm x 1 H cm
Our gemstone coasters are believed to encourage positive energy in the home. Our Crystal coasters are thought to bestow clarity, and to make decisions easy.