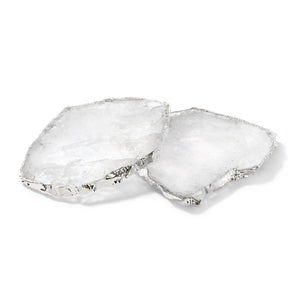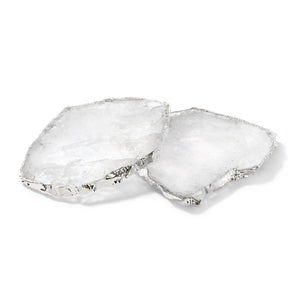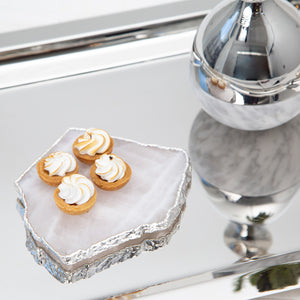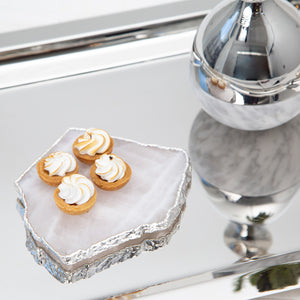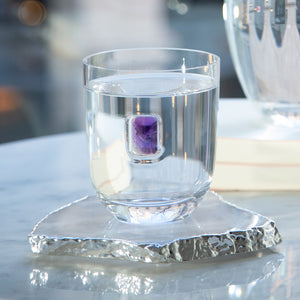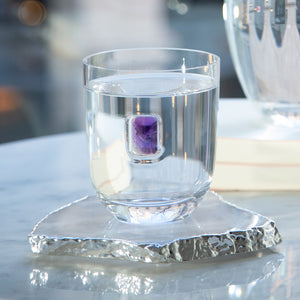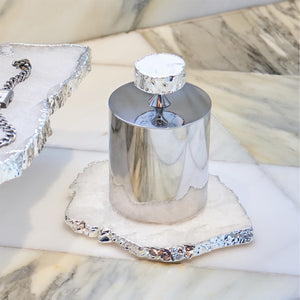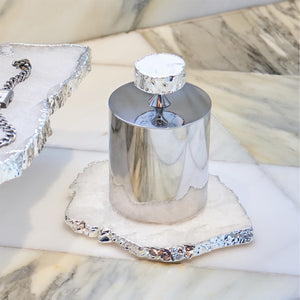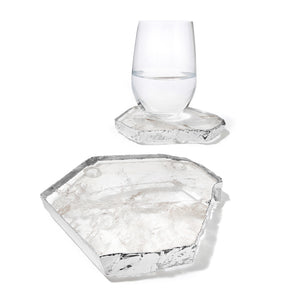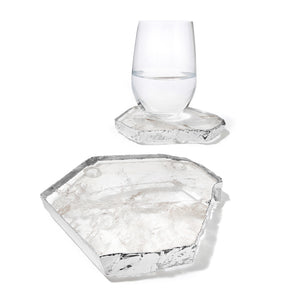 Kivita Coasters
-

0%
Regular price
$195.00
The Kivita Coasters are organic luxe for your favorite drink or bottle of wine. Oversized and dramatic, these jewels for your table are made from semi-precious gemstones, thought to bring calmness & peace to your home, and Pure Silver. Formed by liquid hot magma millions of years ago, they'll last a lifetime (and beyond).
Set of 2
Pure Silver-Plated Gemstones, Crystal, or Rose Quartz
Made in Brazil
Each coaster is unique in color, shape and pattern
Hand wash with mild soap and damp soft cloth. Polish with silver polishing cream as necessary.
Approx. 4.5" D x .5" H / 11 D cm x 1 H cm
Our gemstone coasters are believed to encourage positive energy in the home. Our Crystal coasters are thought to bestow clarity, and to make decisions easy. Our Rose Quartz coasters are believed to promote unconditional love and friendship. Our Sodalite coasters are sculpted from a gemstone thought to increase self-esteem. The stone of our Pure Emerald coasters is believed to promote unity and compassion - in ancient Rome, Emerald was the gemstone of Venus, the godess of Love.